FTRouslan, on 17 October 2014 - 01:59 PM, said:
Have any of you guys ever seen Putin and Thaya in the same room? No?

This is a childhood pic of thaya, his mom brought him to a public speech and he was kissed by putin ! I guess this is the origin of his fanboyism for him.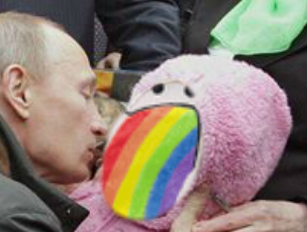 Thaya's very first drawing (red belt putin with a sword vs a random journalist
)