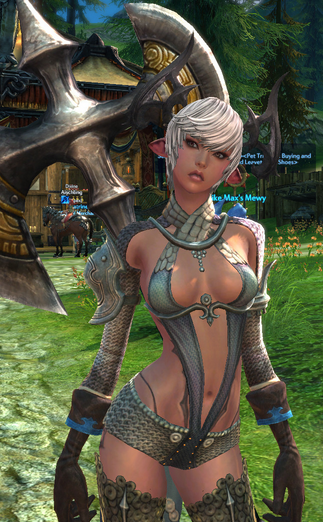 I never liked this kind of oversexualized design. Really hammers home the idea that these games are made for 14 yr olds. Also, I hate the entire thing with super hot skinny naked chicks swinging huge axes, it's just so unrealistic. I'm glad WoW at least has armor that actually covers the body.
Quote
To be fair, I'm sure Reedwise would be fun to play with.
I imagine us questing together, then Ayra drops some 3 word comment, and then we all get wiped by dragons because Reedwise is typing a 2000 word reply instead of healing us.