Without the bonus entertainment from my favourite streamers (Reckful, sodapoppin) I am constantly reminded of how bad this game actually is... WoW you're in trouble.
Ill be back when the game gives me a boner again.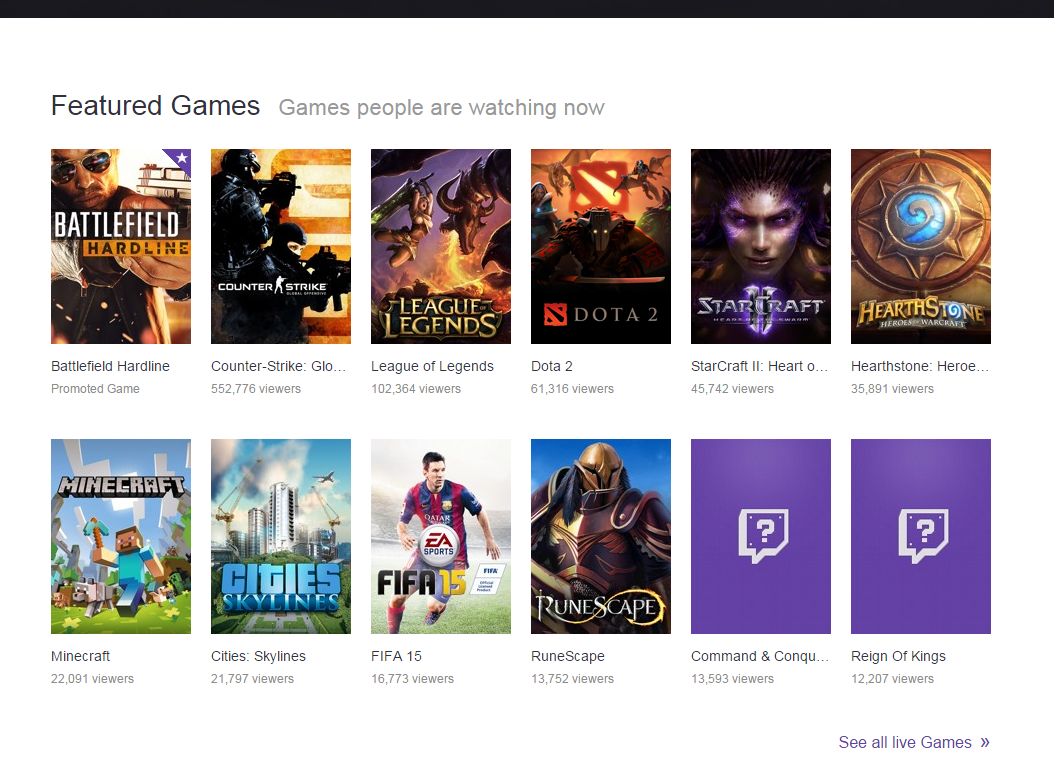 You're getting beaten by runescape on twitch... Sort your shit out seriously.
and wtf even is reign of kings? Im done.