www.incursusguild.com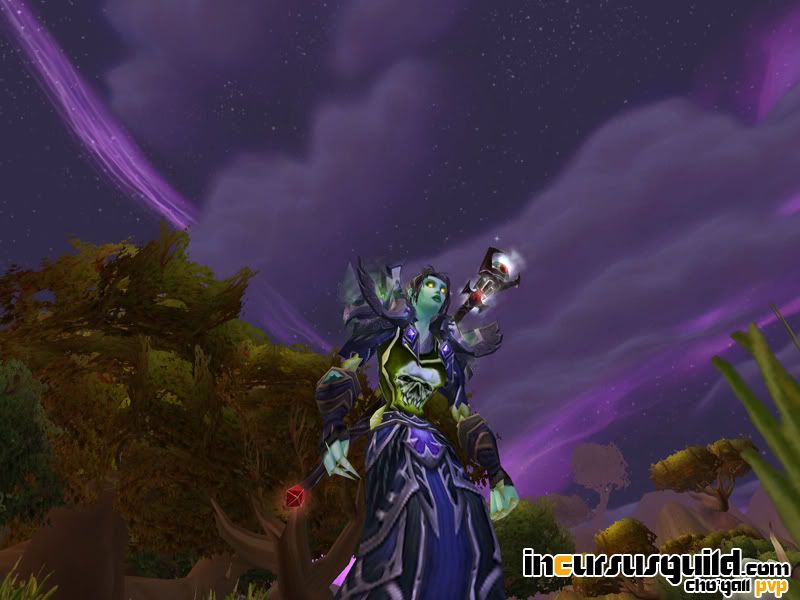 About us
Most of us have been playing WoW together for years now and have a strong core of about 15 competent and skilled players. We are originally from Notorious of Gurubashi (4/6 SWP before cessation of raiding in July) until recently. We are all experienced in both PvP and deep PvE endgame content, many of us having raided since pre-bc.
We decided on a three day per week raid schedule. This gives us the ability to get things done when necessary without an extreme amount of time allotted to raids. In spite of the fact that our raids will be focused, we will also maintain a very relaxed environment. That being said, we strive to find players that know when joke time is over; people who can pay attention and can do their job when the time calls for it.
We also want to emphasize that our guild will practice equality; do your job, attend raids, and you'll be rewarded. We'll strive to help each of our members excel in game in whatever way possible.
Class Openings
Currently we have openings for all classes as we are building from our base of players. We are in most need of healers and tanks at the current time, as well as those committed to rolling Deathknights. That being said, we will take applications from any class into review.
Raid Schedule
We have all experienced the Hardcore raid scene and coming into this we all made the decision that we don't want to raid more than 4 times per week. In principle, our schedule will consists of 3 raids per week. As mentioned above, when we do raid we get the job done and be and focus on becoming a TOP endgame PvE / PvP Guild.
These times are subject to change in the future
-Tuesday (8p-12a CST)
-Wednesday(8p-12a CST)
-Sunday(8p-12a CST)
Rules and DKP
To see our Rules and DKP Policy Please Visit
http://www.incursusg...om/recruitment/
On a final note, we want to add that we strive to find chill and relaxed players that know how to joke around, but at the same time can demonstrate dedication in the raiding aspect of the game.
I'f you think we would be a guild for you drop by
http://www.incursusguild.com
and fill out an application.