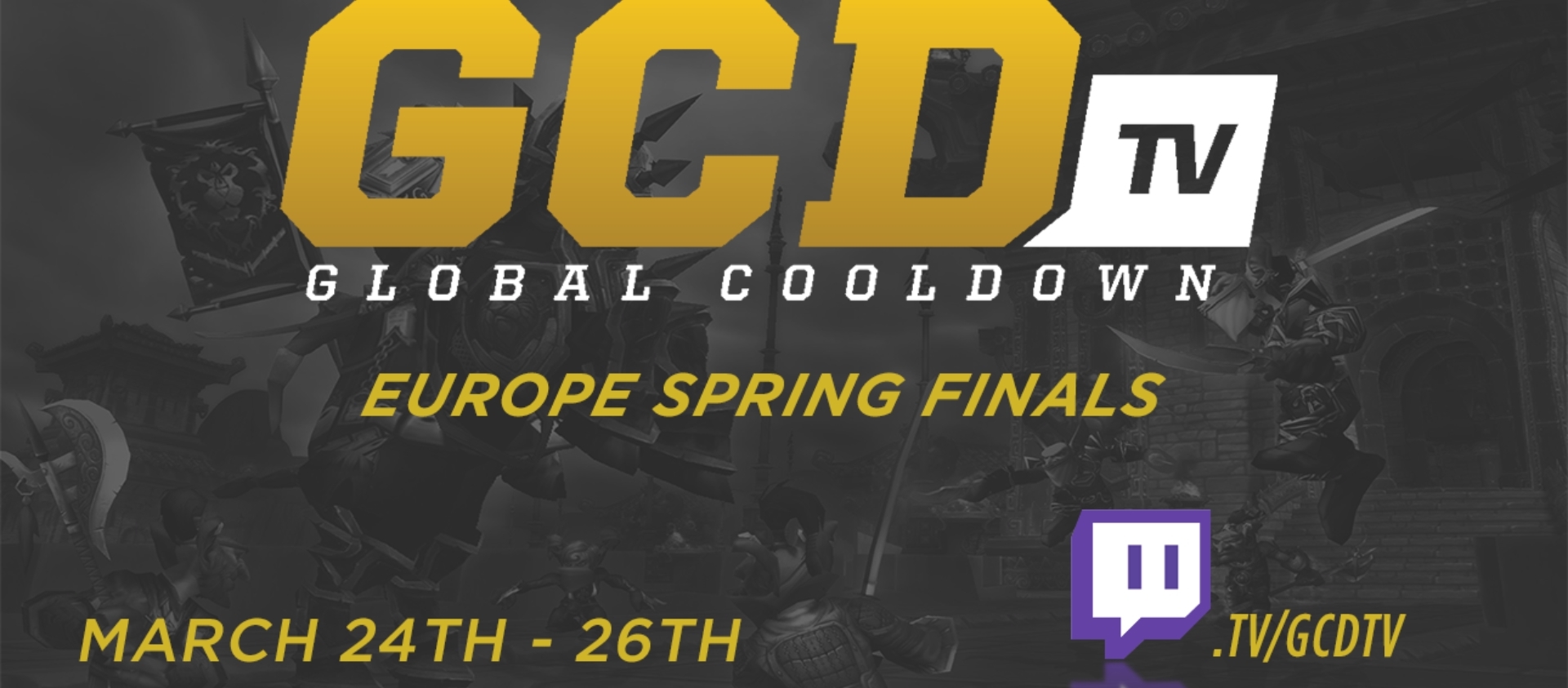 The GCDTV EU Spring Finals starts this Friday.
With the Road to BlizzCon commencing this April, GCDTV revisits Europe as teams finalize their rosters in preparation for the qualifier cups.
Join us this weekend to find out who comes out on top in the final chance for teams to secure bragging rights going into this years BlizzCon qualifiers.
· Games will be Best of 5 besides the Finals which will be Bo7!
· Each Team is allowed 4 players only.
· Players who break TOS will not be eligible to compete.
· Main tournament has 8 Teams max, Qualification tournament for an excess of sign ups will occur on the Friday before the main Tournament.
· Sign ups close Wed, March 22nd
Schedule:
GCDTV EU Spring Finals
Qualification Tournament
Friday 3/24 @ 7:00 P.M. CET (Sat), 2:00 P.M. Eastern time 11:00 A.M. Pacific
Day 1 / Main Tournament Begins
Saturday 3/25 @ 7:00 P.M. CET, 2:00 P.M. Eastern time 11:00 A.M. Pacific
Day 2 / Finals will start:
Sunday 3/26 @ 7:00 P.M. CEST, 1:00 P.M. Eastern time 10:00 A.M. Pacific
Prizes:
1st: 60%
2nd: 30%
3rd: 10%
The Prize Pool for the event can be tracked via our Matcherino Page. To donate $1 for FREE, courtesy of Matcherino, please log in via your twitch and donate using the code 'gcdtv3'.
This will be the final EU GCDTV event before the Qualifier cups begin. With open online qualifiers, there has never been a better time to sign up!
For further updates, follow our twitter! @gcdtv_