US election thread
Started by
Buglamp
,
Nov 11 2016 09:24 PM
Posted 14 November 2016 - 02:50 PM
That but only the psychopath
---
Posted 11 December 2016 - 09:54 PM
Danmachi OAV was more entertaining than american elections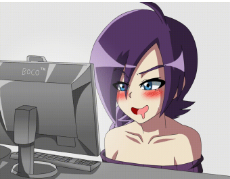 ---
Posted 24 July 2017 - 03:56 PM
Hello guys!. I some time ago bought new laptop and installed windows, and i have some issues that i wanted to resolve, but i don't know how. I used mac os, but i've set up windows 7 and i think that there are some issues with firewall. I can't use mysql port because it's often busy and a lot of ports are not working with other computers from the network. Perhaps, it is an issue with modem, but I don't know for 100%. So what is your opinion?

---
---
1 user(s) are reading this topic
0 members, 1 guests, 0 anonymous users