This is literally an official thread because fuck you.
INTRODUCTION:
Fighting games have been around forever, and if you're just getting into the genre now, there are a fuck ton of community resources to bring you up to par. With the community arguably even more developed than the Starcraft scene, the wealth of information pertaining to this genre and all of its intricacies are easily accessible in any given fighting game forums, most notably SRK.
While there have been many extremely awful fighting games that have been created in the past, most titles have been filtered out by the community itself leading to the tier list that I have created below at the end of the thread (be warned, it's fairly biased). All of the games in the tier list can be considered to be the most successful fighting game franchises.
Fighting games have an extremely steep learning curve as a whole, (obviously) with some games steeper than others. Marvel vs Capcom is considered to be the easiest of the big 3 (SF/Marvel/Tekken), as it was
arguably
designed so that any player could pick it up and have fun with its button mashing tendencies. I am personally not a fan of 'Mahvel,' preferring to play Street Fighter because I rather dislike tag-team fighters.
I will not comment on the Smash community as I consider it to be highly toxic and retarded and undeserving of the title of "fighting game."
tl;dr: fuck smash
WHAT GAME SHOULD I PLAY IF I'M NEW?
Tekken brings out great habits in players in basic fighting game skills (most notably footsies). However, as I don't play Tekken and only hear about this from Tekken players, take this advice with a grain of salt.
My own experience stemmed from the Street Fighter series. With an almost universal agreement in the SF community, Ryu as a first character to learn footsies, zoning and other basic skills is extremely good for beginners. You can start with any Street Fighter (so ST/3s/AE), but I would recommend SSF4AE as the first game.
HOLY SHIT I'M GETTING FUCKING WRECKED BECAUSE ALL I CAN DO IS MASH BUTTONS AND PANIC, FUCK:
Please visit this SRK thread: http://forums.shoryuken.com/discussion/103038/basic-video-tutorialguide-for-total-beginners-for-ssf4
Tbird's tutorials are great for beginners and trashcans who came from smash.
FIGHTING GAME COMMUNITY STREAMS

(most notable fighting game players are here

):
FGC Stream Channels
CafeID
provides quality fighting game streams during kimchitime.
UltraChen
is a great tutorial dude bro that teaches babbies how to play fightan games.
FGtv
and
Cross Counter TV
are bro tier community streams, streams different fightan games at different times of the day, usually with hilarious commentary.
COMMUNITY RESOURCES:
SRK
(All games)
SRK Tech Talk
(All games)
/r/SF4
(SF4)
Dream Cancel
(KOF)
Tekken Zaibatsu
(Tekken)
FAQs:
What stick should I buy?
Do you mainly play on the XBOX360/PS3/PC? Do you own multiple consoles? Most mainstream commercial arcade sticks do not provide support for multiple consoles. If you -only- own a single console, then buying an arcade stick for that particular console would obviously be your best investment assuming you won't console hop.
The most popular sticks in North America are made by Madcatz. Yes, Madcatz had a reputation for having completely shit peripherals, but they have actually stepped up a notch in arcade sticks. This is because most Madcatz stock sticks now come with industry standard Sanwa parts, which all of their recent sticks have.
If you DO console hop or own an xbox360 and a ps3, you might want to invest in custom stick. Arguably the most popular multi console stick is the
Qanba Q4
, which supports the 360/PS3/PC.
If you're looking to get a luxury stick outside of getting a completely custom stick (which costs quite a bit depending on the guy who builds it for you), you could try the
eTokki Omni Sanwa or Korean editions
.
I've never used a Korean stick, so I can't really explain to you how they feel like.
For more detailed information, please view
SRK Tech Talk
.
But I don't want to buy expensive sticks, why can't I just get cheap sticks?
Well, you can. But the general rule of thumb is that if the stick is below $60, it'll be shit (with easily breakable knockoff Sanwa parts). Sticks that are around the ~$100-150 range are deemed to be the usual standard sticks that most beginners start with.
Madcatz TE sticks are the most commonly seen (and modded due to how easy it is to mod them) sticks.
But I don't want to use a stick, can't I just use a pad?
Yes, you can. It's generally recommended that you get a fighting game pad though, vs using your 360/ps3 controller. The 360 controller is awful to use in high execution games such as KoFXIII, and the PS3 (dualshock 3) pad is a bit too soft for my liking. However, there have been great amounts of success of players using old dualshock 1 pads in tournaments, so whatever floats your boat.
What stick(s) do you use, Alex, and how much did they cost?
I use a
Madcatz Fightstick Pro
, dual modded with the
Cerberus PCB
. I am debating on getting new clear buttons when my art arrives, but I'm not too big on aesthetics.
I got the Fightstick Pro during a sale on Amazon for $99 USD (they go on sale often enough), and the PCB for $40. Not counting shipping and handling and taxes, the stick as it is costed me $150 - fairly cheap for a dual modded stick with Sanwa parts.
There is no skill in fighting games!
We can FT5 in SSF2: Turbo HDR or SF3S.
You don't know shit about arcade sticks! I built my own arcade cabinet!
Fuck off, idiot.
Do you play video games?
No, I hate video games.
Is it true that you are a professional level DotA player?
Yes, I have crushed the #1 NA mid player aka gullin15 in a DotA game with my friends Josh and Rasmus. I believe I was playing Lifestealer, easily the hardest hero in the game.
And now my tier list;
THE GAME THAT STARTED IT ALL TIER:
inb4 HDR wasn't the right version, fuck off.
TOP TIER
(In terms of popularity, except for KoFXIII for its shitty netcode otherwise it'd be fucking amazing)
:
I hate Marvel, but it's still TOP TIER in terms of popularity and gameplay I guess (stupid button mashing babby game imo)
RISING IN POPULARITY AFTER THE NEW PATCH TIER:
THIS GAME IS ALRIGHT TIER: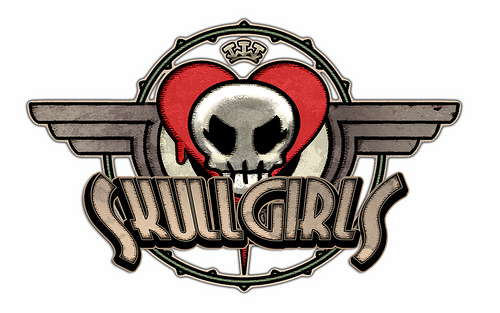 I WISH THIS GAME WAS MORE POPULAR TIER:
FALLEN OFF THE MAP TIER:
OH SHIT WHAT ARE YOU DOING, JK YOU GOT FUCKED PONYFAGS TIER:
NOT A GODDAMN FIGHTING GAME, FUCK OFF CASUAL IDIOTS TIER:
-------------------------------------------------------------------------------------------------------